LTE Accessibility Procedure
The LTE Accessibility is described in following Steps: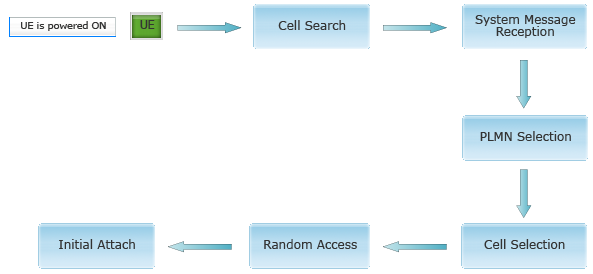 initially the UE is OFF, Once the UE is powered ON:
the first step is Cell Search Procedure.
then Reception of System Information message from the Network.
followed by PLMN selection.
then the UE select a cell to camp on.
in this stage the UE can Access to the network by a Random Access and initial attach procedures.