What is 5G?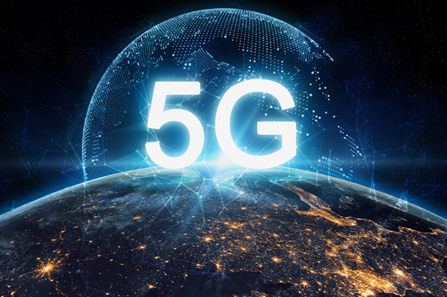 5G is the 5th generation mobile network.
It is a new global wireless standard after first G, 2G, 3G, and 4G networks.
5G enables a new kind of network that is designed to connect virtually everyone and everything together including machines, objects, and devices.

Why do we need 5G?
Global Mobile Data Traffic 2017 to 2022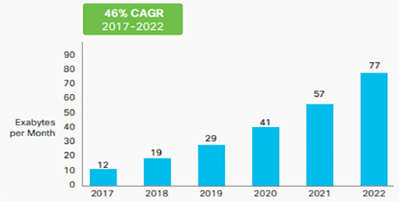 Mobile data traffic is rising rapidly, mostly due to video streaming.
Overall mobile data traffic is expected to grow to 77 exabytes per month by 2022, a seven-fold increase over 2017.
Mobile data traffic will grow at a Compound Annual Growth Rate (CAGR) of 46% from 2017 to 2022.

mobile video content has much higher bit rates than other mobile content types, mobile video will generate much of the mobile traffic growth through 2022.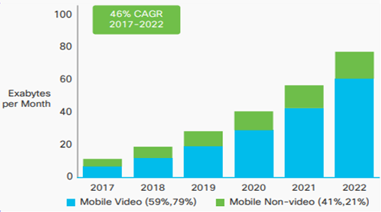 Mobile video will grow at a Compound Annual Growth Rate (CAGR) of 55% between 2017 and 2022, higher than the overall average mobile traffic CAGR of 46%.
Of the 77 exabytes per month crossing the mobile network by 2022, nearly 61 exabytes will be due to video.
Mobile video represented more than half of global mobile data traffic beginning in 2012.
Mobile Data Traffic Growth by Devices Type
With multiple devices, each user has a growing number of connections.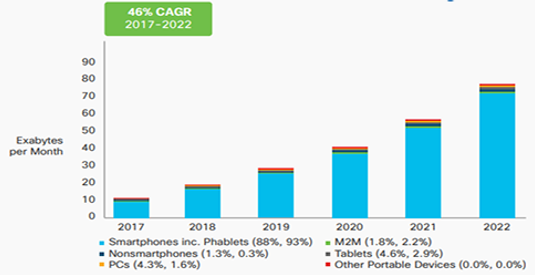 Another significant trend is the growth of smartphones (including tablets) from 50% share of total devices and connections in 2017 to over 54% by 2022.
The most noticeable growth is going to occur in M2M connections, followed by tablets.
M2M mobile connections will reach nearly a third (31%) of total devices and connections by 2022.
The M2M category is going to grow at 32% CAGR from 2017 to 2022, and tablets are going to grow at 14% CAGR during the same period.
Along with the overall growth in the number of mobile devices and connections, there is clearly a visible shift in the device mix.
Global Machine-to-Machine Growth:
M2M connections-such as home and office security and automation, smart metering and utilities, maintenance, building automation, automotive, healthcare and consumer electronics, and more-are being used across a broad spectrum of industries, as well as in the consumer segment.
As real-time information monitoring helps companies deploy new video based security systems, while also helping hospitals and healthcare professionals remotely monitor the progress of their patients, bandwidth-intensive M2M connections are becoming more prevalent.
Globally, M2M connections will grow from just under a billion in 2017 to 3.9 billion by 2022, a 32% CAGR-a four-fold growth.
Global Connected Wearable Devices:
Internet of Things will require networks that must handle billions more devices.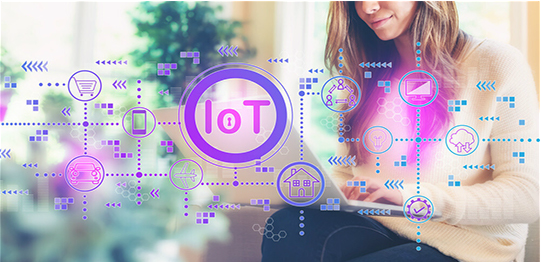 The phenomenal growth in smarter end-user devices and M2M connections is a clear indicator of the growth of IoT, which is bringing together people, processes, data, and things to make networked connections more relevant and valuable.
An important factor contributing to the growing adoption of IoT is the emergence of wearable devices, a category with high growth potential.

Wearable devices, as the name suggests, are devices that can be worn on a person and have the capability to connect and communicate to the network either directly through embedded cellular connectivity or through another device (primarily a smartphone) using Wi-Fi, Bluetooth, or another technology.
By 2022, there will be 1.1 billion wearable devices globally, growing over two-fold from 526 million in 2017 at a CAGR of 16%.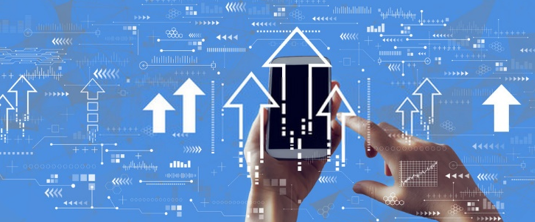 With a growing number of mobile and increased data traffic both mobile and networks need to increase energy efficiency.
Network operators are under pressure to reduce operational expenditure, as users get used to flat rate tariffs and don't wish to pay more.
The mobile communication technology can enable new use cases (for ultra-low latency or high reliability cases) and new applications for the industry, opening up new revenue streams also for operators.
So 5G should deliver significantly increased operational performance (e.g. increased spectral efficiency, higher data rates, low latency), as well as superior user experience (near to fixed network but offering full mobility and coverage).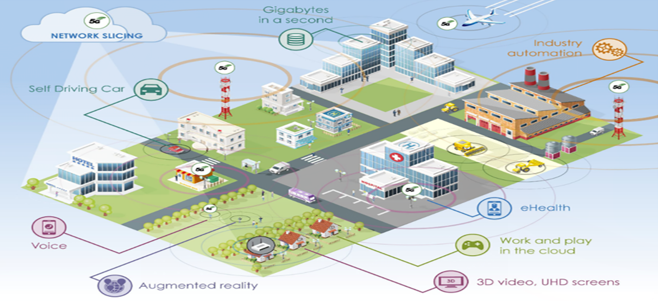 5G needs to cater for massive deployment of Internet of Things, while still offering acceptable levels of energy consumption, equipment cost and network deployment and operation cost.
It needs to support a wide variety of applications and services.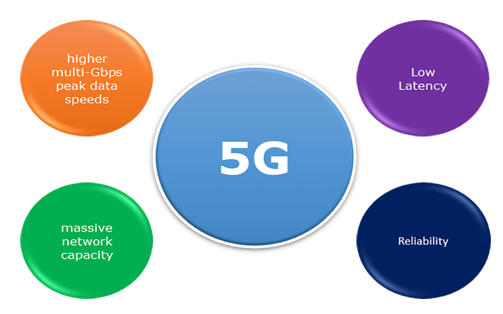 5G wireless technology is meant to deliver higher multi-Giga bit per second peak data speeds, ultra low latency, more reliability, massive network capacity, increased availability, and a more uniform user experience to more users.
Higher performance and improved efficiency empower new user experiences and connects new industries.
What is the differences between the previous generations of mobile networks and 5G?

first G, 2G, 3G, and 4G all led to 5G, which is designed to provide more connectivity than was ever available before.
5G is a unified, more capable air interface. It has been designed with an extended capacity to enable next-generation user experiences, empower new deployment models and deliver new services.
With high speeds, superior reliability and negligible latency, 5G will expand the mobile ecosystem into new realms.
5G will impact every industry, making safer transportation, remote healthcare, precision agriculture, digitized logistics – and more.